You can rest easy when you choose from one of our fixed-price monthly packages
We believe that you should spend less time on your accounts and paperwork and invoicing, and more time on your business. We simplify everything for our clients making it easy for you to share your information with us each month and you receive back useful realtime accounts so you can look to the future and improve your business finances and ensure your own success.
Realtime Accountants believe in fair and transparent fees. We never include extra fees, hidden surprises or bill for our meetings with you, we take time to assess your needs and come up with a fair package for you, we bill monthly in line with our monthly accounts service.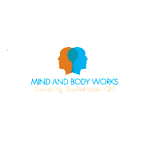 Psychotherapist
"I have been working in the area of Psychotherapy for over 18 years and in 2013 I started my own business as a Psychotherapist I was worried about what my income tax bill would be and I was not sure what business expenses I could claim, I need not have been worried after contacting Realtime Accountants everything was explained, I now know what can be claimed, I know what my income tax bill will be early in the year, I can plan ahead with confidence and I know that if I have any problems Peter at Realtime Accountants is only a phone call away."
Kathleen Lambert
Psychotherapist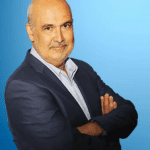 Career Development Associates
"I have been working in career development and career change for over 7 years. Realtime Accountants have been managing my income tax returns since 2013, and now that I have started my own business "Career Development Associates", I have found that Realtime Accountants have been able to help me every step of the way.
It is very reassuring to know that all the stress and worry of accounts and taxes is being handled so that I can do what's most important and concentrate on growing my business.
I would encourage anyone in business to give them a call."
Peter O'Connell
Career Development Associates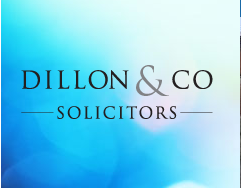 Dillon & Co Solicitors
As a firm of Solicitors we have very successfully used the services of Realtime Accountants as our accountants for over 2 years. Consistently they have offered the very highest personal and professional service with great attention to all details and a clear understanding of the various challenges that have arisen throughout our business. What is particularly assuring is their speedy response to any communication and the impression they give of being one step ahead. They have proven themselves to be invaluable in offering business advice and have helped to implement systems and controls that help us grow our business and comply with necessary regulations. I refer many of my clients to Realtime Accountants and feedback has been positive without exception.
I would recommend them without hesitation."
Rory Dillon
Dillon & Co Solicitors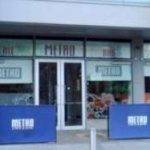 The Metro Bar Café
"I own and operate a pub in Dublin 24, I decided to go with Realtime Accountants in 2014, I was happy I did they offered something that most other Accountants do not, they produce for me prompt monthly accounts which let me see how the business is doing in real-time.
They take care of all the Vat, Paye and do our weekly payroll too, I have found that they have been extremely valuable with business and employment law advice too.
But more importantly my time is freed up now I don't have to spend hours each month on bookkeeping, I can focus on managing and growing the business.
When I call up Realtime Accountants I talk with Peter directly, I know I am talking with someone who knows and understands my business."
Kevin O'Shea
The Metro Bar Café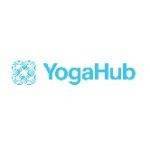 Yoga Hub
"Realtime Accountants understands our industry and we have built a close working relationship. They are straightforward, down to earth and deal with our queries quickly and efficiently. They provide peace of mind knowing that my finances are in safe hands and I can focus on growing my business.
They explained the benefits and handled the change from a sole trader to a limited company and I feel confident that I have the best advice and service to help my business succeed in the future."
Matt Quigley
Director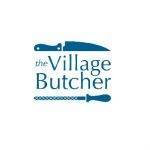 The Village Butchers
"We switched to Realtime Accountants in early 2015 because they were more competitively priced compared to what we were paying . We are delighted with the progress we have been making since the move. We feel we are receiving superior advice and service and much better value for money. Also when they reviewed our accounts they even helped us claim back some extra vat we were not aware of.Instead of seeing them once a year they meet with us regularly and go through our accounts and work with our bookkeeper to make sure everything is in shape.
The switching process was easy and we would highly recommend Realtime accountants to anyone."
Sarah Kelly
Director